Current sales floor job postings
Postings
At 4F we love both sport and fashion.
We are passionate and full of energy, just like our collections.
Just like Polish Olympians we work hard towards the goal.
And just like leaders, motivation and development and key are top of mind.
Don't wait. Join the 4F Team.
Meet our team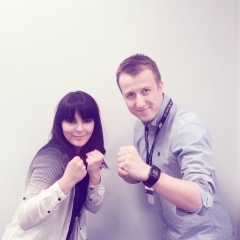 Monika and Bartosz
Retail Managers
Monika
(Retail Manager – 4Faces and Outhorn)
Monika started at OTCF in 2009.
Her sales DNA is pure evolution (Manager -> Regional Sales Manager -> District Manager). She puts her immense strength to use daily, being responsible for the operations and sales of multibrand stores 4Faces and development of Outhorn brand. She is passionate about sales and open to new challenges, and is involved in various projects aimed at growing the sales network. Her trademark in business is a dynamic attitude and strong sales skills, which regularly help boost the team's efforts.
Bartosz 
(Retail Manager – 4F)
Bartosz started at OTCF in 2013.
Bartosz is living our brand. Just like the best of athletes, thanks to his constant push for achieving set goals, ongoing self-improvement and powerful character, he overcomes all obstacles and achieves success. Compared to other runners in the business marathon, his trademark is a nonstandard approach to sales, and ease in building and maintaining positive business relations. A keen team player focused on the group's success, he is a strong link in the sales team chain. 
Work in our sales team requires a sports tempo. When others are planning their warm-up, we're already on our way to the finish line!
Przemek
Regional Sales Manager
I started working for the 4F brand in 2013 as Store Manager. The company saying that "in life only change is permanent" is very true in my case. Over the first three years my work was just that, as I was involved in nearly all 4F retail openings in Warsaw, giving me a wealth of experience. Changes kept coming, as in 2015 I was offered the post of Regional Sales Manager, and I'm happy in this role. I improve myself and my skills every day, thanks to my job and colleagues. I start each day with a smile, eager to face challenges, manage tasks and solve any problems.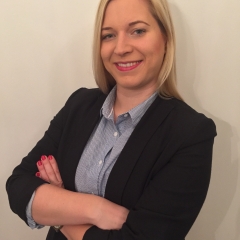 Agata
Regional Sales Manager
I started my work at OTCF in 2012 as a Store Manager. My knowledge, effectiveness, creativity and passion were quickly noticed, which allowed me to participate in many projects within in the company, and have a real impact on development of the 4F brand. Now I am a Regional Sales Manager, responsible for business results and the operations of our stores. Thanks to intensive trainings under previous positions, I know how to achieve goals, feel good about it and have a drive to reach for more.
Organisational structure – examples