Structures within OTCF
By joining us you can develop professionally working at various departments, including:
Meet our team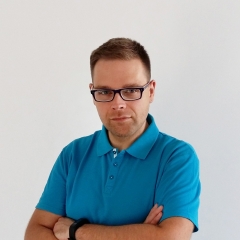 Krzysztof
Chief Graphics Designer
I started at OTCF in 2010. After moving from an ad agency I needed to learn a number of things from scratch – but after several years on the job I really like working as a graphics designer at a clothing company.
Graphics and fashion make for a narrow expertise, but give you an opportunity to do things your way. At OTCF I am involved in shaping great projects and interesting collections, while still improving my skills and developing.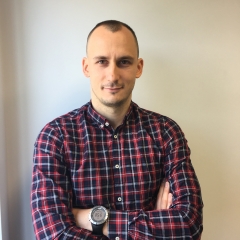 Bartosz
Foreign Retail Manager
I've worked at OTCF for more than 7 years. As far as I can remember it's always been sales – possibly because it's a mix of emotions, rivalry and dynamics. When I started in 2009 I felt it was still a small but ambitious company wanting to be more than just another logo. Sports rivalry was always present. My time here can be best defined initially by challenge and later by pride - of what was achieved. For me working at OTCF is an opportunity of presenting and introducing my ideas. There is no one right method, proven path or fixed formula of doing things. It's all about your idea and drive.
Sport is also very important to me, it is a part of everything I do – and working here I can explore my passion in this area as well. Training together with sports personalities always motivates you to better yourself.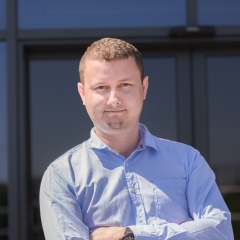 Marcin
Wholesale and deposit stand manager
There are three things that I appreciate at work: the people I work with, the people that motivate me, and the people that inspire me.
I started in 2008 in the sales team, as a sales specialist. Today my responsibilities cover wholesale trade, deposit stands and I have a team which works on new challenges with me.
The traditional wholesale trade team unit deals with sales to multibrand stores and branded stand, which we refer to as "Shop in shop." Working in the sales team is hugely satisfying – thanks to a very dynamic environment and market conditions each day is different and there is no time to be bored. In my private life, although I'm not a sports pro, I am quite keen on physical activity – which is probably why I enjoy a competitive situation, beating records and achieving set goals.
Thanks to OTCF I can combine my work with my passion for sports. And there's quite a number of people like me at the company!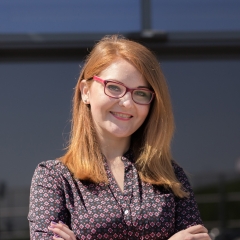 Agata
Product turnover coordinator
I joined the company in 2007 and have since held various roles across logistics, warehouse, wholesale, export and import areas – which plays a key role in my duties today. As Allocation Unit Coordinator I'm responsible for speedy and effective product supply to stores. I track reports and make calls what needs to be sent where to make sure our customers get what they're looking for.
In my chain supply role, I work closely with Planning, Sales and Visual Merchandising teams, taking into account plans and needs, streamlining processes and seeking new and effective solutions.
My daily battle is with myself – currently trying to use my sports card for other means than just skating and sauna :)
Career development path
The career path at OTCF starts at intern level, but further growth depends only on you.